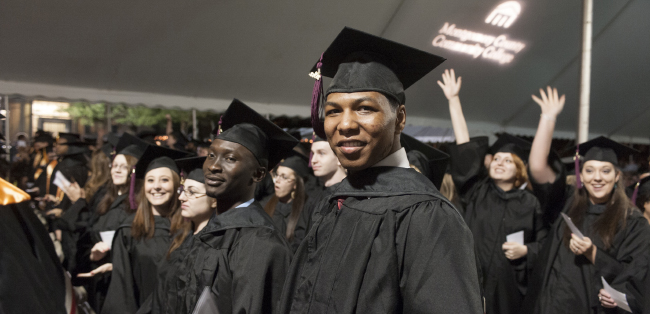 Commencement 2012
Class of 2012: Overcame Challenges and Accomplished Goals
Montgomery County Community College celebrated its 45th Commencement on May 17, 2012, with a total of 1,392 graduates—the largest class to date.
---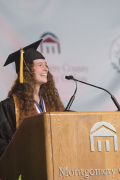 Student Commencement Speaker
Scholar Seeks to Serve and Learn
by Neree Aron-Sando
A quick scan of Sarah Munson's resume leaves one impression – the word "volunteer" is repeated many, many times.
---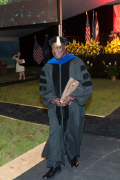 Faculty Award
Dr. Emenike Ukazim Receives
2012 Lindback Distinguished Teaching Award
by Alana J. Mauger '97
Professor of Mathematics Dr. Emenike Ukazim is best known for his unwavering dedication to learning and irresistible sense of humor.
---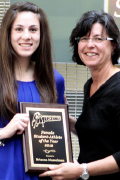 Spring Sports Wrap-up
Mustang Awards
by Amanda Rogers
The Third Annual Mustangs Awards Reception was held on May 10 in the Parkhouse Hall Atrium.