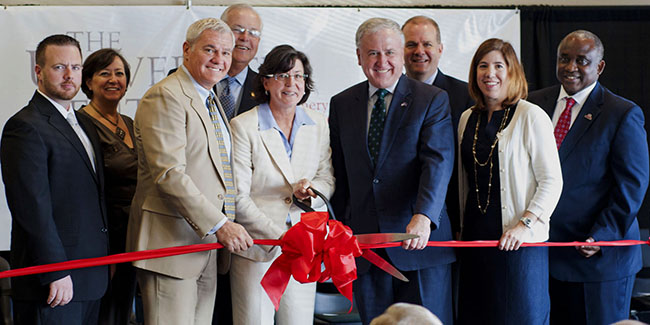 New University Center Opens
by Alana J. Mauger '97
Montgomery County Community College celebrated the opening of its new University Center on August 21, 2012, expanding its West Campus to the "former AAA East Penn building" at 95 South Hanover Street, and building on its vision to create a thriving urban campus in downtown Pottstown.
---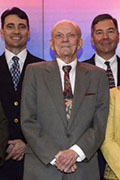 Celebrating Success
by Alana J. Mauger '97
Montgomery County Community College honored six distinguished individuals as they were inducted into the College's Alumni Hall of Fame.
---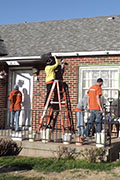 Scholars in Service
by Neree Aron-Sando
When education includes a service learning component, the total experience provides students with skills they can take beyond the classroom and use throughout their lives.
---
Mustangs Awarded
by Amanda Rogers
Montgomery County Community College was named recipient of the 2012 National Junior College Athletic Association (NJCAA) Region 19 Champion of Character Institutional Award.