President Dr. Karen A. Stout Earns ACCT's Regional CEO Award
Montgomery County Community College President Dr. Karen A. Stout recently received the 2012 Chief Executive Officer Award for the Association of Community College Trustees (ACCT) for the Northeast Region.
The College's Board of Trustees, chaired by Michael J. D'Aniello, nominated Dr. Stout for the award. This annual award recognizes the dedication and contributions made by the leaders of community colleges.
"Since becoming president of Montgomery County Community College in 2001, Dr. Stout has led the College with vision, passion and always with the community college student at the heart of her work," D'Aniello wrote in his letter of nomination. "She has affected change throughout our College, the local community, and the community college landscape at large. She has fostered strong relationships with local, state and federal legislators to help progress the community college agenda with long-term goals in mind."
Under Dr. Stout's presidency, the College is recognized nationally for its work in student success as an Achieving the Dream Leader College, and it consistently earns national recognition for its use of data-informed decision making to impact student learning outcomes. In addition, the College has been named to the President's National Honor Roll for Community Service for five consecutive years, has been designated as a Military Friendly institution by G.I. Jobs for four consecutive years, and has earned national recognition from Second Nature for its work in climate leadership.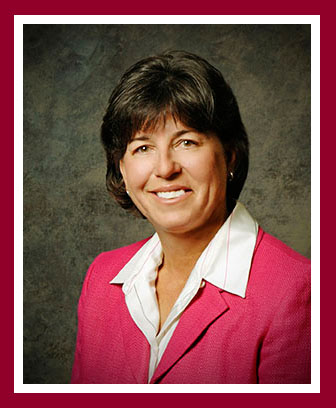 A passionate advocate for community colleges, Dr. Stout serves as Chair of the President's Advisory Board to the Community College Research Center at Columbia University Teacher's College, is a member of the American Association of Community Colleges (AACC) Board of Directors, and is a Commissioner with the Middle States Commission on Higher Education. Recently, she was selected as a co-chair of the American Association of Community College's (AACC) 21st-Century Initiative Steering Committee.
Dr. Stout holds a doctorate in Educational Leadership from the University of Delaware, a master's degree in Business Administration from the University of Baltimore and a bachelor's degree in English from the University of Delaware.
$2.5 Million Federal Grant Awarded for Retraining Program
The U.S. Department of Labor recently awarded a $2.5 million Trade Adjustment Assistance Community College and Career Training (TAACCCT) grant to Montgomery County Community College to build on the recent launch of JobTrakPA — a joint initiative of Pennsylvania's 14 community colleges to train underemployed and unemployed residents in high-demand jobs.
The College will use the funds from the latest grant to develop a robust Prior Learning Assessment (PLA) model and stackable credentials that will be added to the JobTrakPA framework shared by the 14 Pennsylvania community colleges. JobTrakPA is funded by a $20 million Department of Labor TAACCCT grant awarded to the colleges in 2011.
PLA determines if an individual's prior educational, workforce and life experiences can be translated to college credits. Assessments can include evaluation of military or corporate training, review of portfolios, customized tests, and evaluation of completed non-credit courses, among others.
Visit JobTrakPA to learn more.
College Recognized for Support of Military and Veteran Students
For the fourth consecutive year, the College earned the "Military Friendly School" designation from G.I. Jobs magazine, a national resource publication for veterans and military.
Each year, G.I. Jobs analyzes more than 7,000 colleges, universities and trade schools nationwide to determine which institutions offer the best education, value and support for veterans and military students. The annual list recognizes the top 15 percent as Military Friendly Schools.
Student veteran enrollment at the College has grown by close to 55 percent over the past five years, with 398 veterans enrolled this fall. Part of this increase is from expanded tuition benefits under the Post-9/11 Veterans Education Assistance Act of 2008, also known as the Post-9/11 G.I. Bill.
However, the increase is also attributed to the College's support of student veterans as part of its overarching Student Success Initiative. The initiative focuses on expanding access to higher education and increasing student success by implementing process improvements and support strategies that reduce the barriers for students to complete their education.
In 2008, the College established a Veterans Affairs Office and hired a veterans academic advisor, George Pannebaker. Other key Veterans Affairs personnel at the College include Coordinator of Accelerated and Off Campus Programs Mary Beth Bryers and Associate Professor of Psychology and Student Veterans Organization Advisor Dr. Ann Marie Donohue. They work closely with representatives from the Student Success Center, Financial Aid and Disability Services, among other areas, to ensure that student veterans have access to the resources necessary for success.
To learn more about Veterans Affairs at Montgomery County Community College, contact George Pannebaker at 215-619-7307 or gpanneba@mc3.edu. For information about the U.S. Department of Veterans Affairs, visit www.gibill.va.gov.