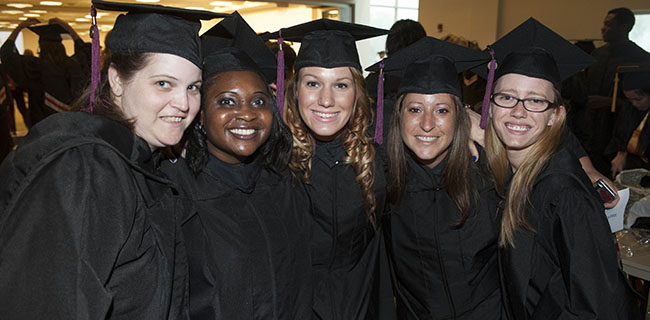 Commencement 2013
Graduates Ready to Blaze New Trails
Heavy rains and the threat of thunderstorms did not dampen the spirit of the graduates at Montgomery County Community College's 46th Commencement ceremony held on May 23, 2013.
---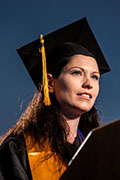 Student Commencement Speaker
Scholar Finds a New Direction
by Kelly Cox
Montgomery County Community College provided the opportunity for Hilda Hynes to pursue her passion and start a new career.
---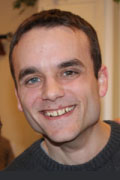 Faculty Award
Professor of History Dr. Ryan Johnson
2013 Lindback Distinguished Teaching Award
by Alana J. Mauger '97
A passionate, dedicated teacher, Dr. Johnson touched the lives of many students by creating a dynamic classroom environment.
---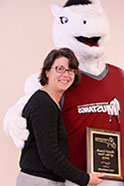 Spring Sports Wrap-up
Award Winners
by Amanda Rogers
The Fourth Annual Mustangs Awards Reception was held on May 9 in the Parkhouse Hall Atrium.